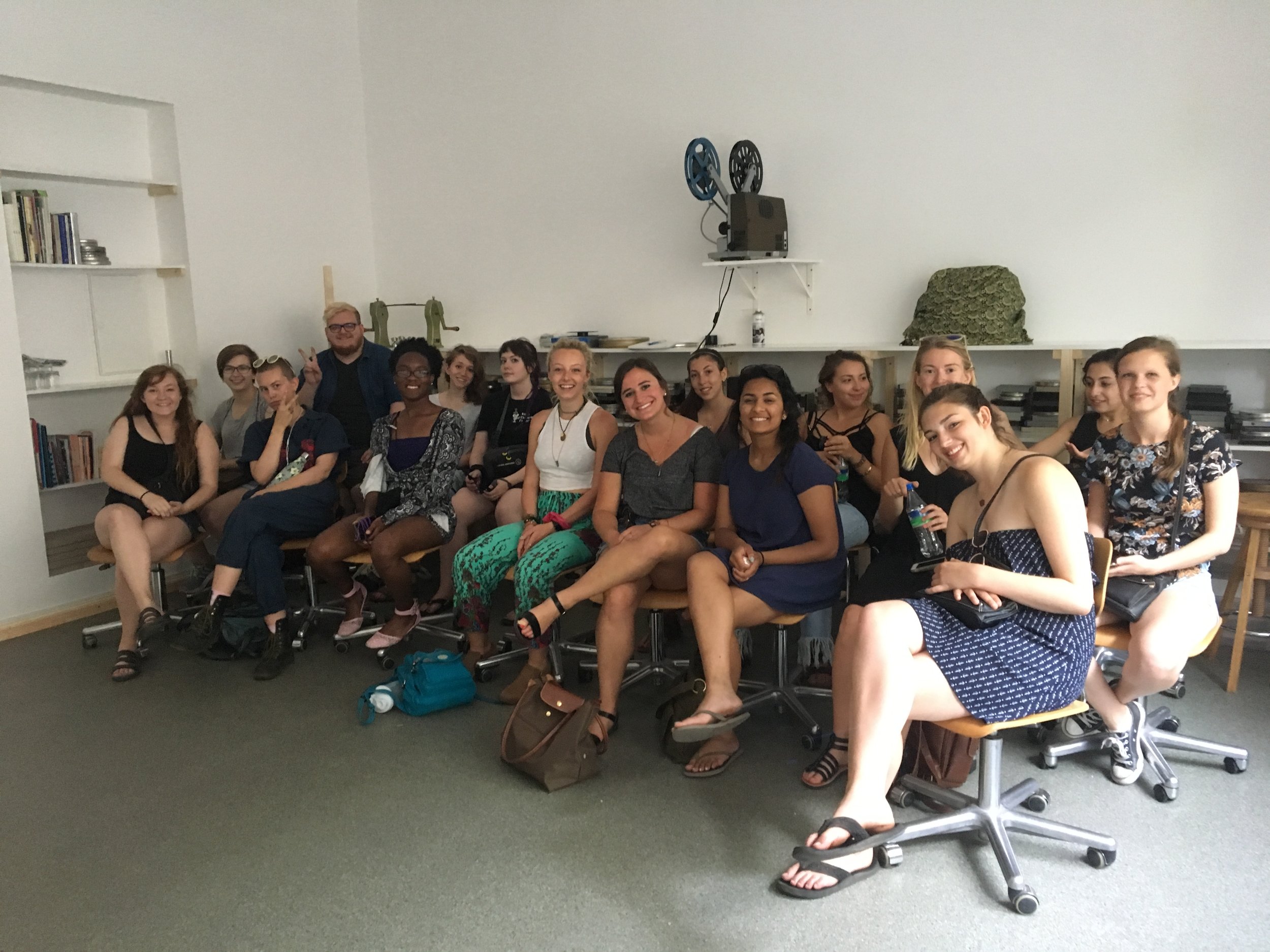 Sample Syllabus : Introduction to Moving-Image Art
In teaching courses that are centered around a discipline, I blend a narrative historical approach with a hands-on technique approach. I am particularly careful to allow for a range of experience levels and age grounds. An example of one of my syllabi can be found at the link below.
Sample Lesson & Assignment: Mise-En-Scene
I introduced mise-en-scene through Omer Fast's Nostalgia. We then looked at the video and installation of Mika Rottenberg's NoNoseKnows as an example of work that treats the division between sculpture and cinematic image as a spectrum along-which to move
One of my students, Courtney Gilbert, was particularly excited by looking at the set design work of Lemonade's and Moonlight's Hannah Beachler. I introduced her to the long-standing concept of video portraiture. Courtney then took this assignment, made 4 complete versions, and expanded on it for their final project.
Advanced Students
As students advance in their own practice and in my classes, I encourage them to treat me more as a resource than as a guide. I then use critique time as an opportunity to help refine their existing questions, rather than introduce entirely new ones.